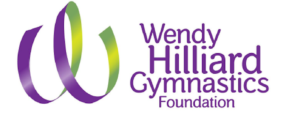 WHGF Summer Program 2021
June 6th to August 13th, 2021
Please note that your child must complete and submit a PCR COVID test 1 week prior to their first week of the program.  This is required in order for your child to enter the building and to participate in the program.  
Rapid COVID test results will not be accepted.
Team Registration: please email jocelyn@wendyhilliardfoundation.org
Gymnastics Class Registration: please click here
Gymnastics Classes
Accepting students Ages 5-17 years old
Program Schedule
Team Practice: 9:30am to 1:30pm
Gymnastics Classes: 2:00pm – 4:00pm
Program Location (Gym)
HCZ Armory
40 W. 143rd Street
New York, NY 10037
Questions?
Email: jocelyn@wendyhilliardfoundation.org
Phone: 212-316-0315
to access digital workouts with WHGF coaches