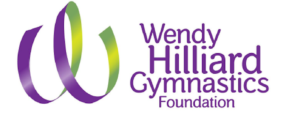 WHGF Summer Program 2021
Ready to get back to gymnastics!!
July 6th to August 13th, 2021
Girls and Boys Ages 5 -17
2 – 4 pm
Monday – Friday
$165 per week
HCZ Armory, 40 W. 143rd Street, New York, NY 10037
All participants must be tested for COVID. 
 Choose between 1 – 6 weeks, *Late Pick up (To 5:45 pm) available
Please note that your child must complete and submit a PCR COVID test 1 week prior to their first week of the program.  This is required in order for your child to enter the building and to participate in the program. *Rapid COVID test results will not be accepted.*
Gymnastics Mini Camp
Accepting students Ages 5-17 years old
This mini-camp is for all levels where students will improve and learn new gymnastics skills: handstands, back bends, cartwheels, and drills for more advanced skills. Students will also learn rhythmic gymnastics and trampoline to become a well-rounded gymnast. Campers will also be given routines to perform on their own to increase muscle memory skills as well as participate in a variety of activities.
Gymnastics Mini-Camp Registration: please click here
Advanced Training – Gymnastics Team and Pre-Team Preparation
Team/Advanced Training: 9:30am to 1:30pm
Team/Advanced Training: $200 per week
Advanced Training information please email: admin@wendyhilliardfoundation.org
Questions?
Email: jocelyn@wendyhilliardfoundation.org
*Late Pick-Up Registration: Please email jocelyn@wendyhilliardfoundation.org
212-316-0315