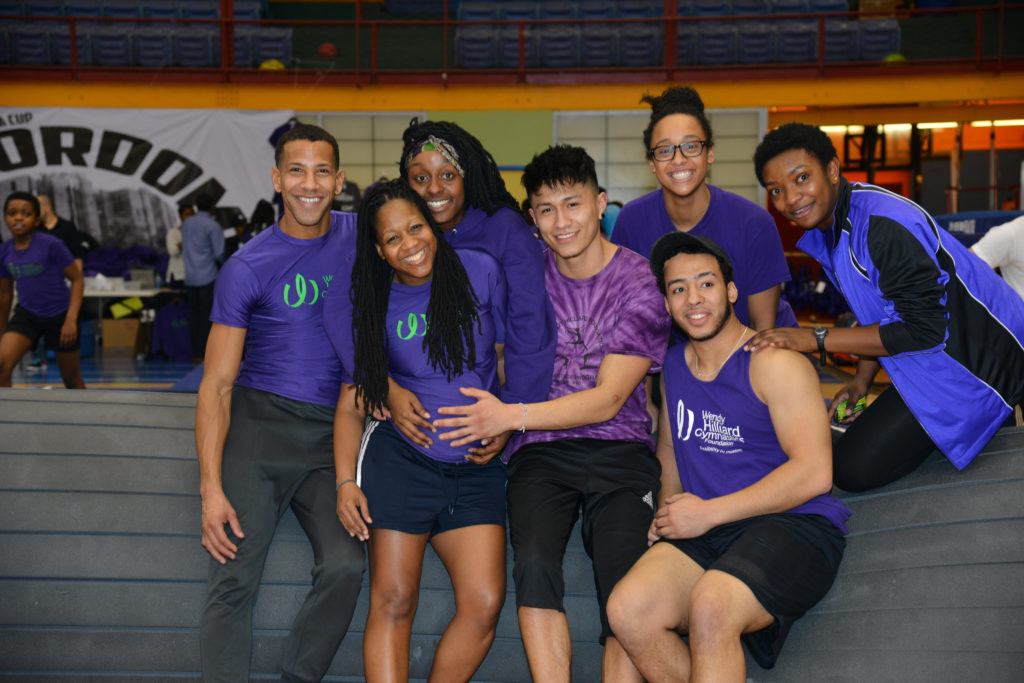 We love our staff !
FABU COX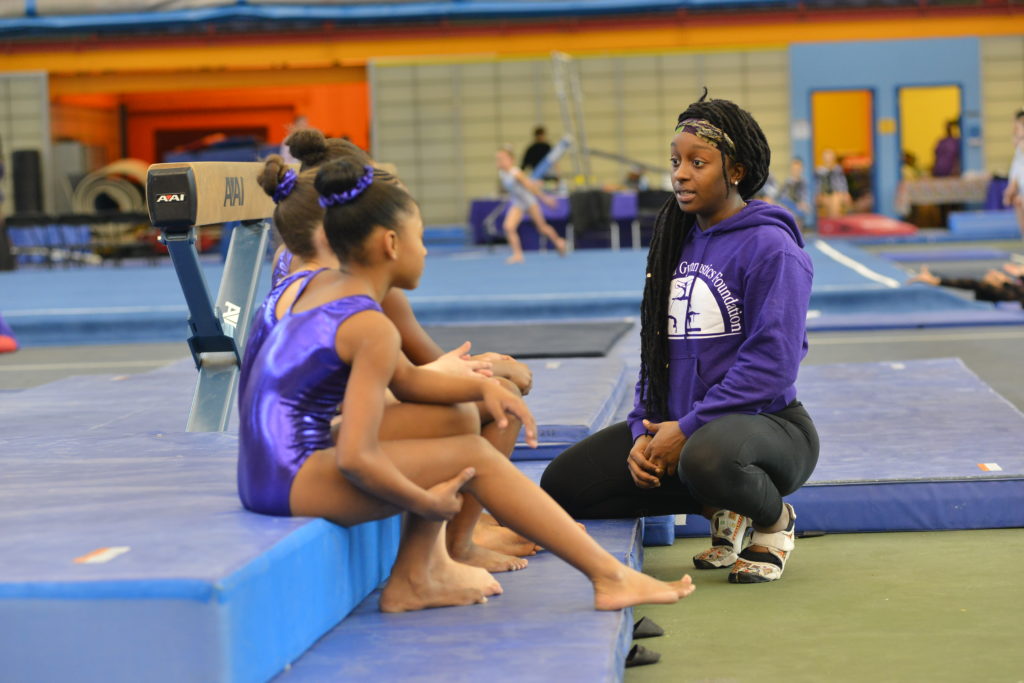 I knew Wendy from when I was small. I used to do a lot of shows for her, so I thought this would be the best place for me to be.
What I like most is I see a lot of the kids in me, where in other areas like the Upper East Side and areas that are a little more expensive, you're not seeing kids that actually have been through what I've been through, as far as financially being able to afford it, having great coaches… There's a lot of that here, and that's what keeps me here and keeps me happy with the kids as well.
Fabu's top tips for gymnasts: Keep having fun, and know that gymnastics is 75 percent mental and 25 percent physical. A lot of it is mental tests. You have to be mentally tough, and gymnastics definitely teaches that.
KIRSTIE DARKO, Operations Manager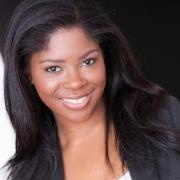 Joined WHGF: 2016
Favorite part about being involved with the foundation: Getting to know the kids and their families
Favorite event: Tumbling
Favorite athlete: Eli Manning
Favorite quote: "Determination to win is the better part of winning" – President Daisaku Ikeda
NIKKI MILLS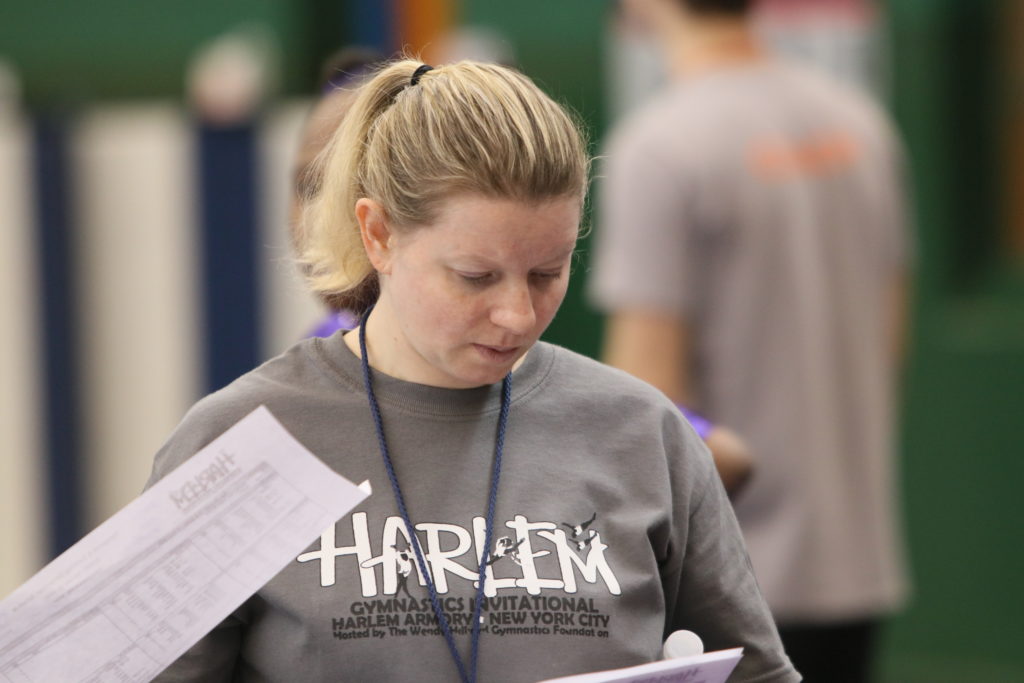 I did gymnastics pretty much my whole life. I did it in high school and I went to Rutgers University and I competed there. I started at the foundation in 2009; I've been on and off since that time. Patrice (Armour) is the one who brought me in. I used to work with her at another gym, and she brought me on here, and I started just on Saturdays. What I like the best is really being able to expose this community to gymnastics. It's such an expensive sport, and it's so nice that we have this foundation where everything is a lot cheaper compared to gyms downtown. I feel that gymnastics in general is really good for kids—it teaches discipline and structure, and it's really good for strength and body awareness. Any other sport that you go into, if you start gymnastics at a young age, I think it will help you.
KARINA ROUDNEVA
Former member of the Russian national rhythmic gymnastics team
I came to the foundation when I moved to New York, and I've been with the foundation for over ten years.
Karina's top tips for gymnasts: There is no formula, it all depends on the individual kids!
DENNIS RIVERA-LOPEZ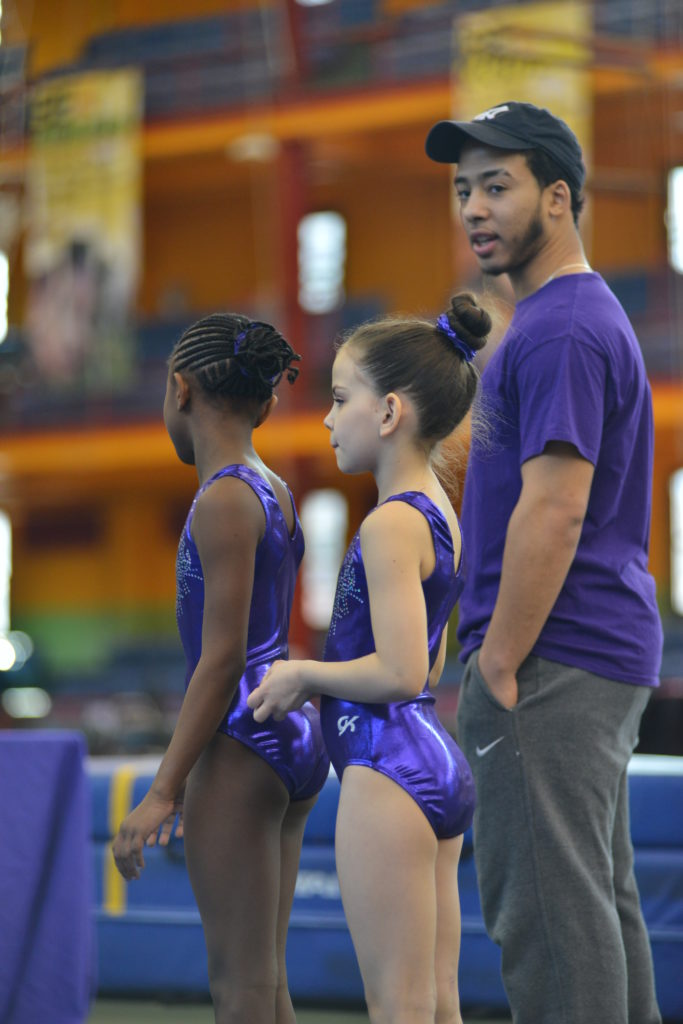 I train for two hours and I coach for two-and-half hours on Mondays, Wednesdays, and Fridays. But when I train for those two hours, I make sure I make them work. If you only have a limited amount of time, make it work. That's what I do.
What I like about coaching is teaching kids new tricks that they haven't learned before, and I get to learn and progress as a coach as well.
Dennis's top tips for gymnasts: Don't be hard on yourself. I tend to do the same thing. Train hard and keep working hard, but don't be hard on yourself. We all have our bad days and our good days.
ALEXIS PAGE
Teaches girls' rhythmic team and community classes.
I started out with the Wendy Hilliard Gymnastics Foundation. I started when I was 7, in 2003, and then the team relocated to Brooklyn, and then I went to Aviator Sports, and I finished out my career there when I was 16. I was on the national team for three years. I then stopped gymnastics and came to coach here in 2012, and I've been coaching ever since when I'm not at school (at Howard University).
When I'm not here, I like coming back to see progress, but it's not always the case! But you see progress in kids that work hard, and I will take a hard worker over a kid that has natural talent any day.
Alexis's top tips for gymnasts: I would honestly say this is pretty fun at the level they are now, so they should dwell in it and make the most of it, because once they acquire all the skills, gymnastics is like playing almost, just you're trying to perfect it.
TAMIKA SIMS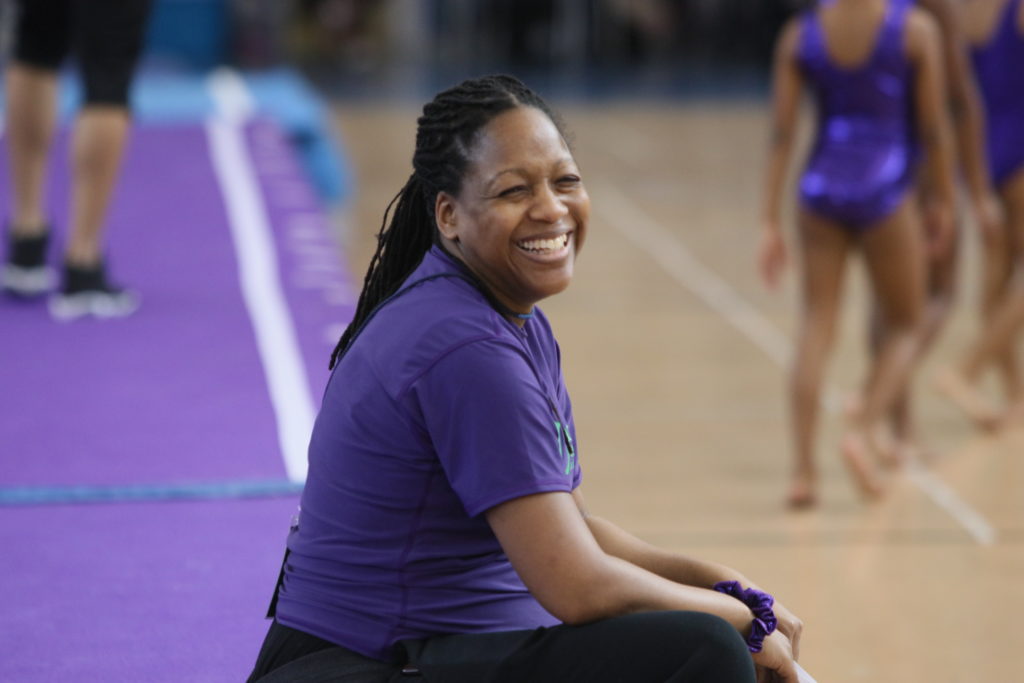 JEIDA PARKINSON